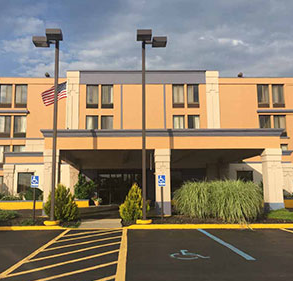 Anyone looking for great hotel deals in the Hudson Valley will find it difficult to beat the accommodations found at the Magnuson Hotel Fishkill. Conveniently located near the I-84 and Route 9, our guests can stay closer to more area offerings. Our lobby is just minutes away from many area attraction, restaurants, and shopping centers, making us the convenient lodging choice for more travelers.
Fishkill has long been home to many different higher learning institutions, many of which are less than 15 miles away from our hotel. In fact, our location makes us one of the most convenient hotels in the area when you are visiting your favorite college student or cadet. Our lobby is just a short distance away from West Point Military Academy, the Culinary Institute of America, Marist College, and Vassar College.
We are also a top choice for traveling to or from Stewart International Airport, Le Guardia International Airport, or driving in from Poughkeepsie. Wherever you may be coming from, you will find us on the way.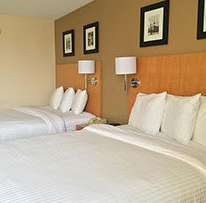 Our hotel rooms are a great value with many different included amenities to enjoy during your stay. Keep connected for less with complimentary Internet use or unwind with your included cable TV. Each room also includes a microwave and mini fridge for extra convenience.
Whatever assistance that you need for the perfect hotel stay, our friendly staff is available 24 hours each day at the front desk. In addition to keeping you comfortable, our lobby area is also where you will find our guest use business center, exercise room, laundromat services, and complimentary daily continental breakfast.
Convenient, affordable, and with an attentive staff available around the clock, it's easy to see why we are among the best places to stay for any travel need in Fishkill. Book your best hotel stay directly with us and save more.